A few weeks after Slovenia it was my 31st birthday. Alex made me a nice breakfast and said he had to go outside and would be back in a minute. I assumed he had to go down to our basement storage for something. He'd actually taken the train to go rent a car and returned home with a shiny black Mercedes convertible. It was really unexpected and I was all smiles even though I had no idea where we were headed.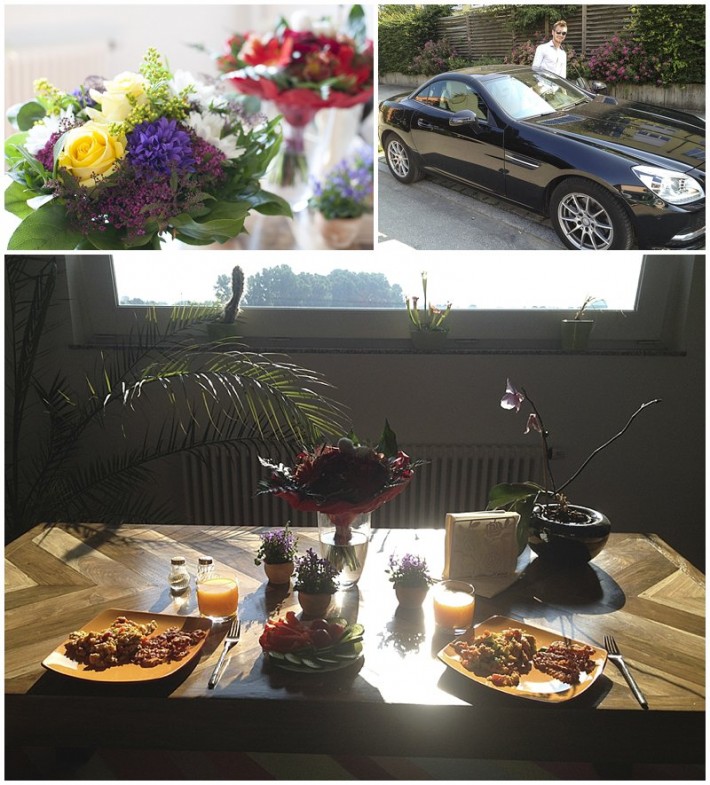 We drove out of the city and drove along the most scenic road into the Alps. At this point I just assumed we would be going to a lake or something but suddenly I saw that postcard castle up on the mountains. We were on our way to Neuschwanstein castle which I had been wanting to see since I arrived in Munich.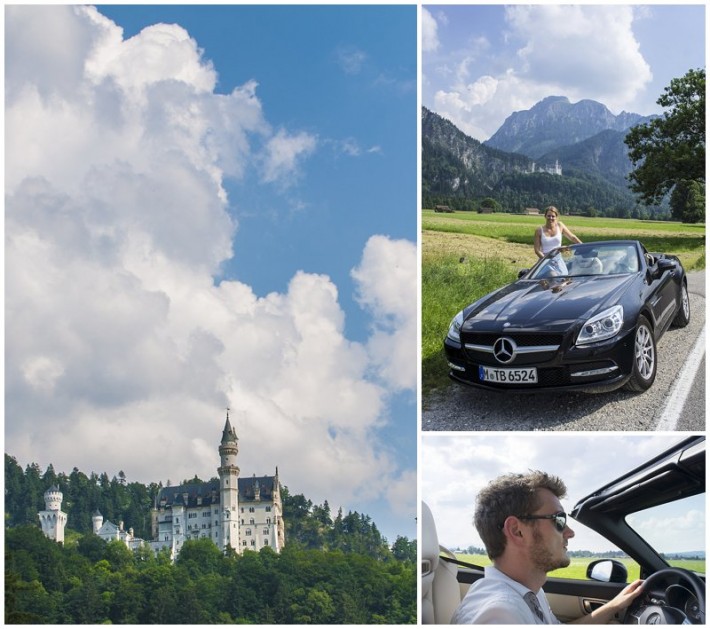 We arrived a bit early before our scheduled tour and Alex had brought some picnic food so we walked down to this beautiful lake and had some fresh berries, cheese, and champagne.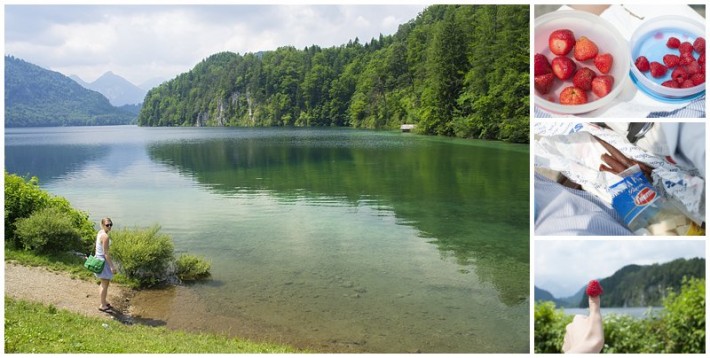 Then we did the tour of the castle which was really interesting and worth it even with all of the tourists there. Reservations for this tour are a must! The line of people who didn't have a reservation was unending and I can't imagine how many hours they must've stood there. You can also tour another castle of King Ludwig called Hohenschwangau. We decided to just take photos from the outside but maybe it's worth another trip back sometime.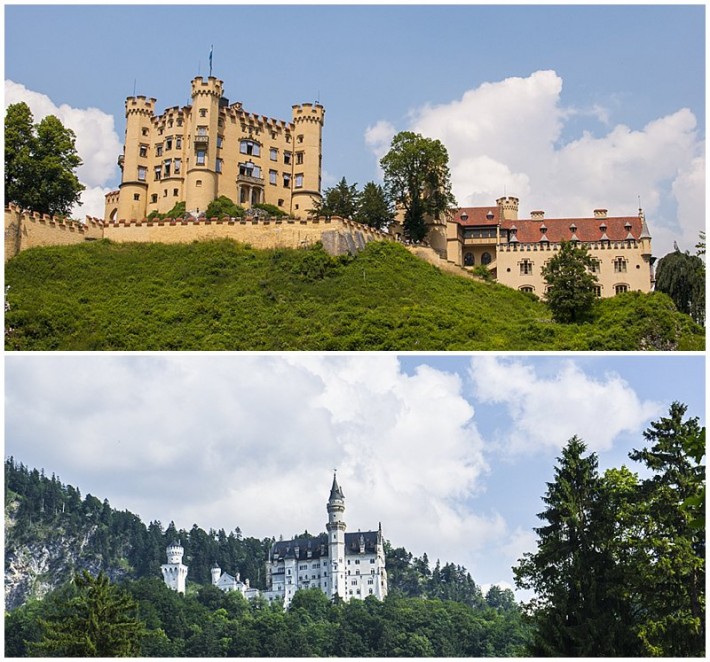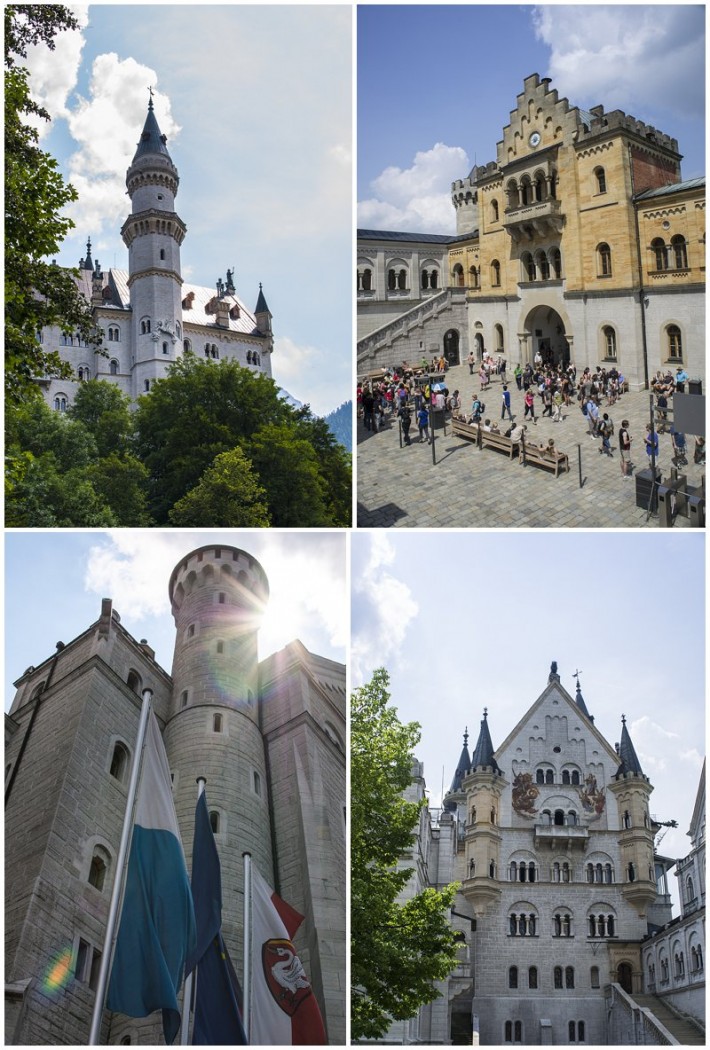 It's definitely a touristy place and a bit overrated but I think it's definitely something to be done at least once if you're in the Munich area. Just look at these views! I highly recommend it.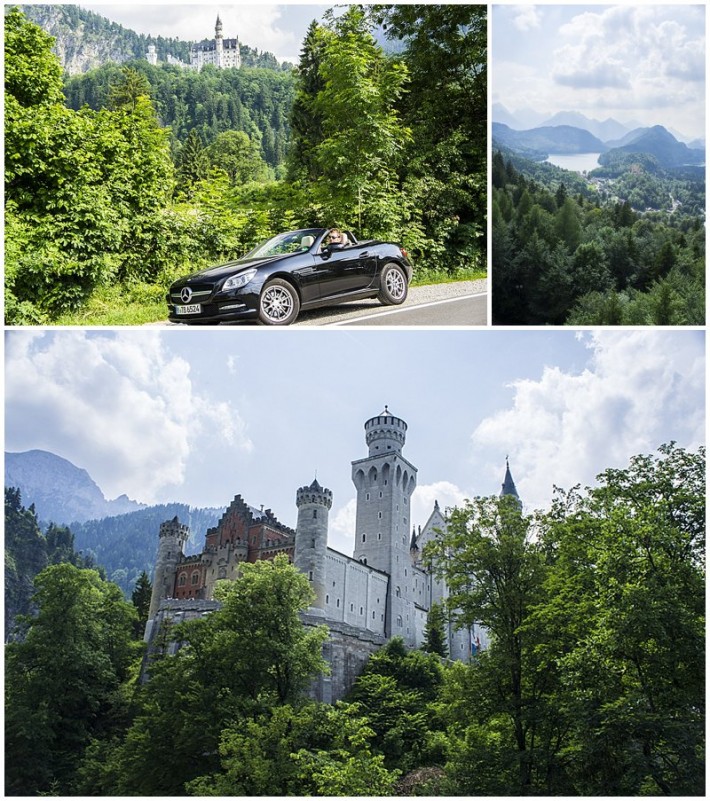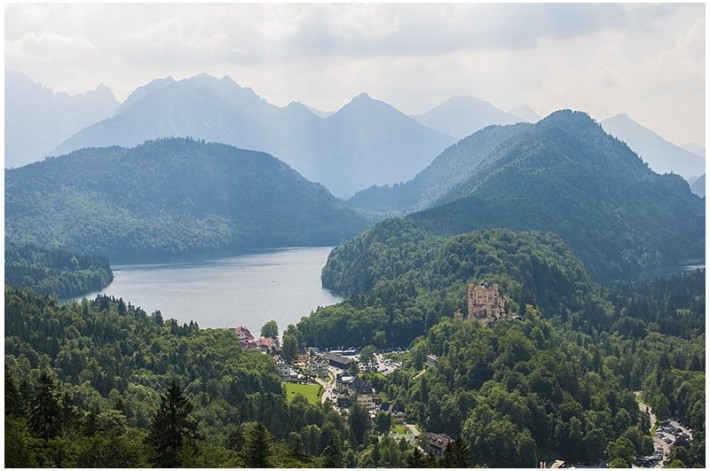 We returned to the city and Alex asked if I would mind meeting his coworkers out for dinner. His boss had planned a birthday dinner for himself and had scheduled it for this evening. Honestly I wasn't 100% happy to be having my birthday dinner at someone else' birthday dinner but I had just had such a wonderful day and what he had already planned was more than enough. Well I am certainly glad that was the attitude I took because we ended up having one of the best meals of my life and after everyone toasted his boss and presented their present to him they also toasted me and gave me a bottle of champagne. I was really surprised because I didn't even know anyone knew it was my birthday. Plus I really enjoy Alex's coworkers and it was nice to spend my birthday with a group of people out in Munich.
A very memorable birthday for sure!