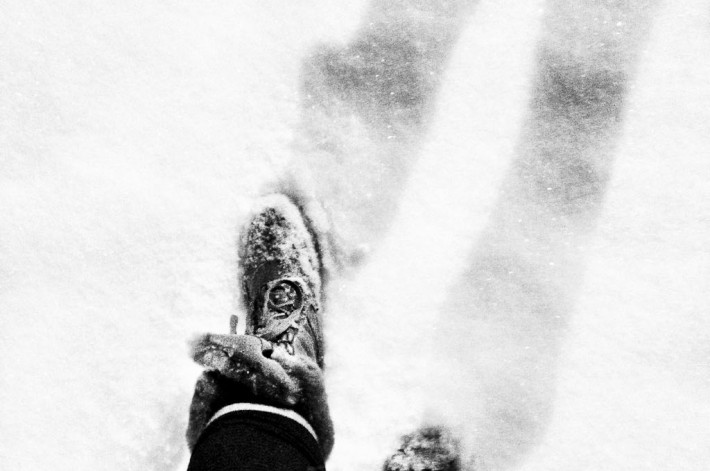 From Sunny San Diego
to a Winter Wonderland
I haven't lived through a cold, snowy winter in quite awhile. No matter how much I remind myself that my roots are in NY and I've grown up through some of the coldest, snowiest winters its pretty easy to forget what its like after living in sunny San Diego for a few years. Point being that for me to leave such a beautiful place, with amazing friends and gorgeous weather…there must've been a pretty good reason. (wink wink) Of course, the fact that the place I was leaving it all for was Switzerland didn't hurt either. 🙂
I wasn't very nervous about moving to Basel because I had such a great experience living in Ljubljana. I was well-versed in moving to a new country this time around. Plus, I would be with Alex and I was very excited to have someone to share all my experiences with. I thought I knew what to expect because I'd been through the transition when I moved to Ljubljana for three months. Basel ended up being an extremely different experience from Ljubljana.
To start with I was unemployed during my time there and was working on building up some freelance work. This means my salary was unreliable and only a percentage of what I had been making. Switzerland is not the best place to live under these circumstance as the cost of living is extremely high. I found it much more difficult to explore the city and make friends because of A) the weather and B) the expense. Plus, I didn't have an office full of lovely co-workers to socialize with every day.
Not being used to the cold I was often unmotivated to wander around the city aimlessly to explore as I had in Ljubljana during the summer. Since I was working from home there were some days where I just felt completely cooped up in the house. I guess this is why people get cabin fever in the winter time. But eventually I got quite used to the public transportation system and got out of the house more and more. I think I would absolutely LOVE Basel in Spring, Summer and Fall. Winter of course is beautiful when it snows and is especially cozy during Nachtmarkt (the Christmas Market). It never got too cold to bear and the trains and buses were really great for getting around easily. Alex and I went on quite a few hikes on the weekends which was a really nice and inexpensive way to get to know the area.
As I mentioned, the other challenge of getting out in Basel was cost. To meet friends out for a few drinks you could easily spend 12-15 CHF ($0.94 to the dollar) per drink, possibly more. Eating out was a lot less frequent than what I'm used to…which wasn't necessarily a bad thing for my health. Even a Burger King value meal was somewhere around 12 CHF! If you work in Switzerland then this isn't usually a problem since Swiss salaries are generally much higher. But for me it definitely was an obstacle to getting to know Basel.
All that being said, aside from the usual homesickness of missing my friends and family from time to time these were the only real challenges of my transition to Swiss life. And the pros far out-weighed the cons.