Read Part 1 first, click here.
Next on our stop was Plitvice Lakes National Park or Nacionalni park Plitvička jezera. But first we needed lunch and a campsite. For lunch we stopped at a small restaurant on a creek. I love that you can get so much fresh fish in Croatia. It's not always as available living in Germany. After lunch we had a small mishap. I was still in my swimsuit and decided I needed fresh clothes on for the rest of our ride. We hadn't seen any cars on the road so it seemed safe enough to change at the side of the bike. I worked quickly at getting the leather pants off. No cars were in sight, but just as my swimsuit dropped around my ankles a car came slowly around the curve and was subjected to my full ass staring him in the face. I locked eyes with the driver who was laughing hysterically. Probably he was laughing at the look of sheer horror on my face! Well, at least I made someone's day. (No photos of that part of the trip, sorry.)
The ride was absolutely beautiful, at one point we passed this gorgeous landscape with a lake and herd of sheep in the fields. Landscapes like this were a surprise for me. I had no idea parts of Croatia looked like this. We came to our campsite just before evening. It was located not too far from the park entrance so we could get up and start the day early there.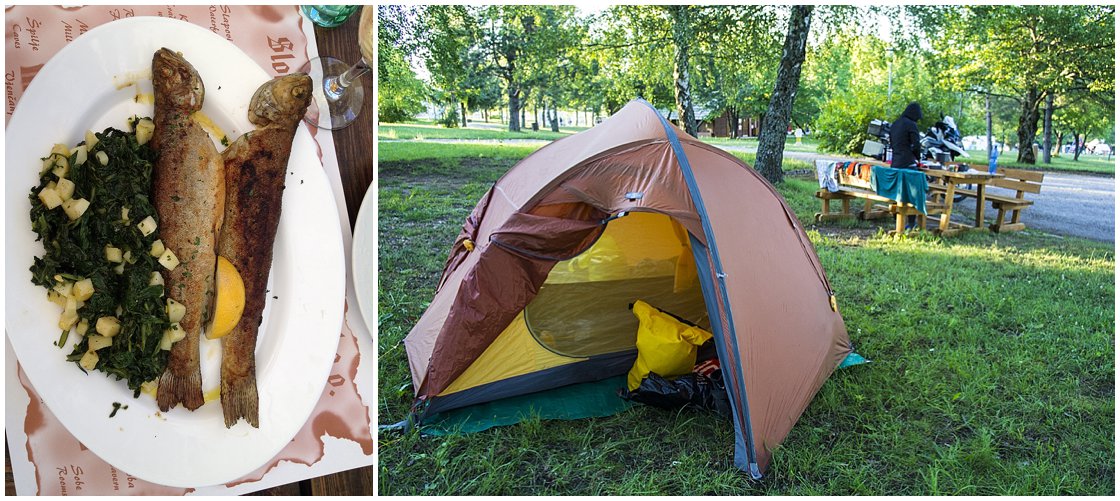 This is the second time I've visited Plitvice and I would recommend always going right when they open (I think around 6am). Especially if you plan to do the full route as it takes a half day and by then end the park is swarming with tourists. Since you're walking the whole way on narrow boardwalks it can become quite annoying when you get stuck behind a crowd. And needless to say it's just not as nice to experience nature with throngs of people, especially when many seem to have no respect for their beautiful surroundings.
In my opinion this is a place that is worth putting up with annoying tourists for. While Krka is also gorgeous, this place just has a lot more in the way of "wow" factor for me. We ended up taking so many photos because every single place you look is photograph worthy!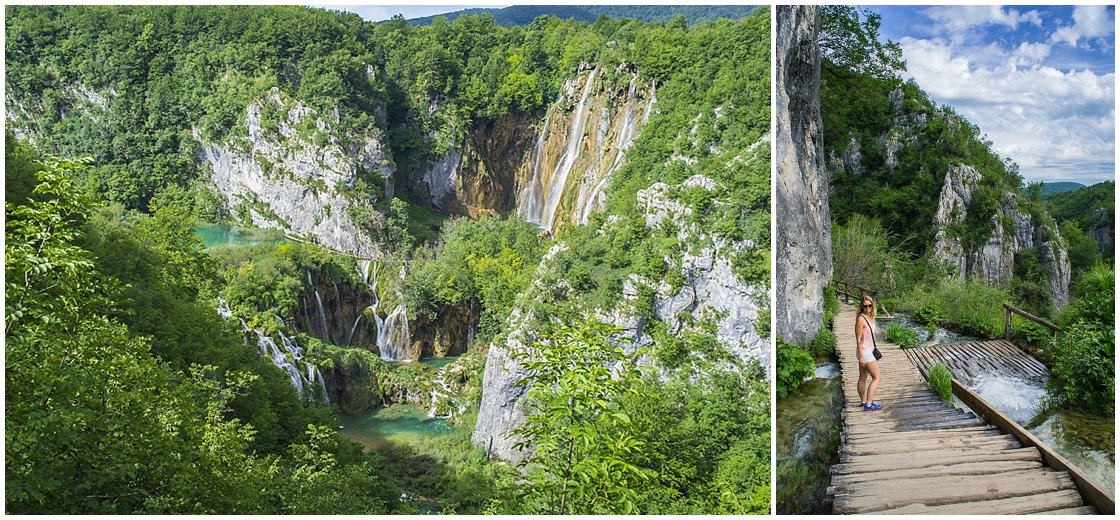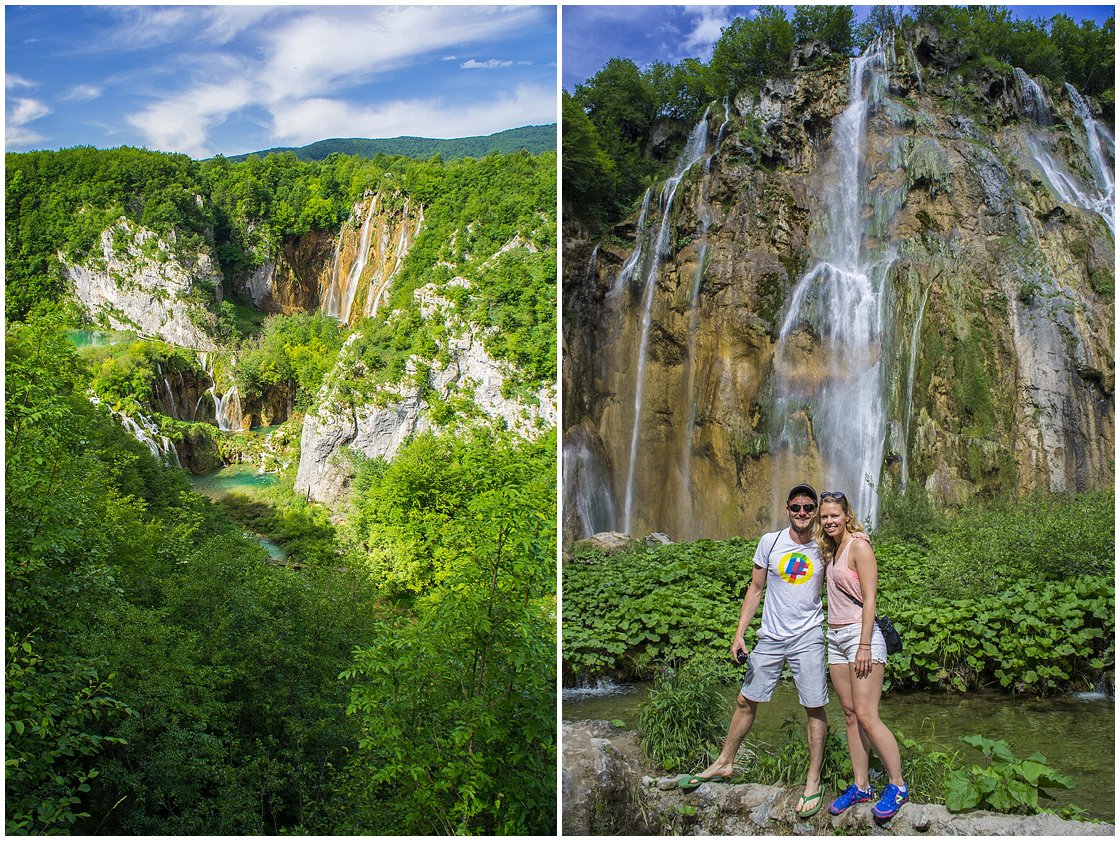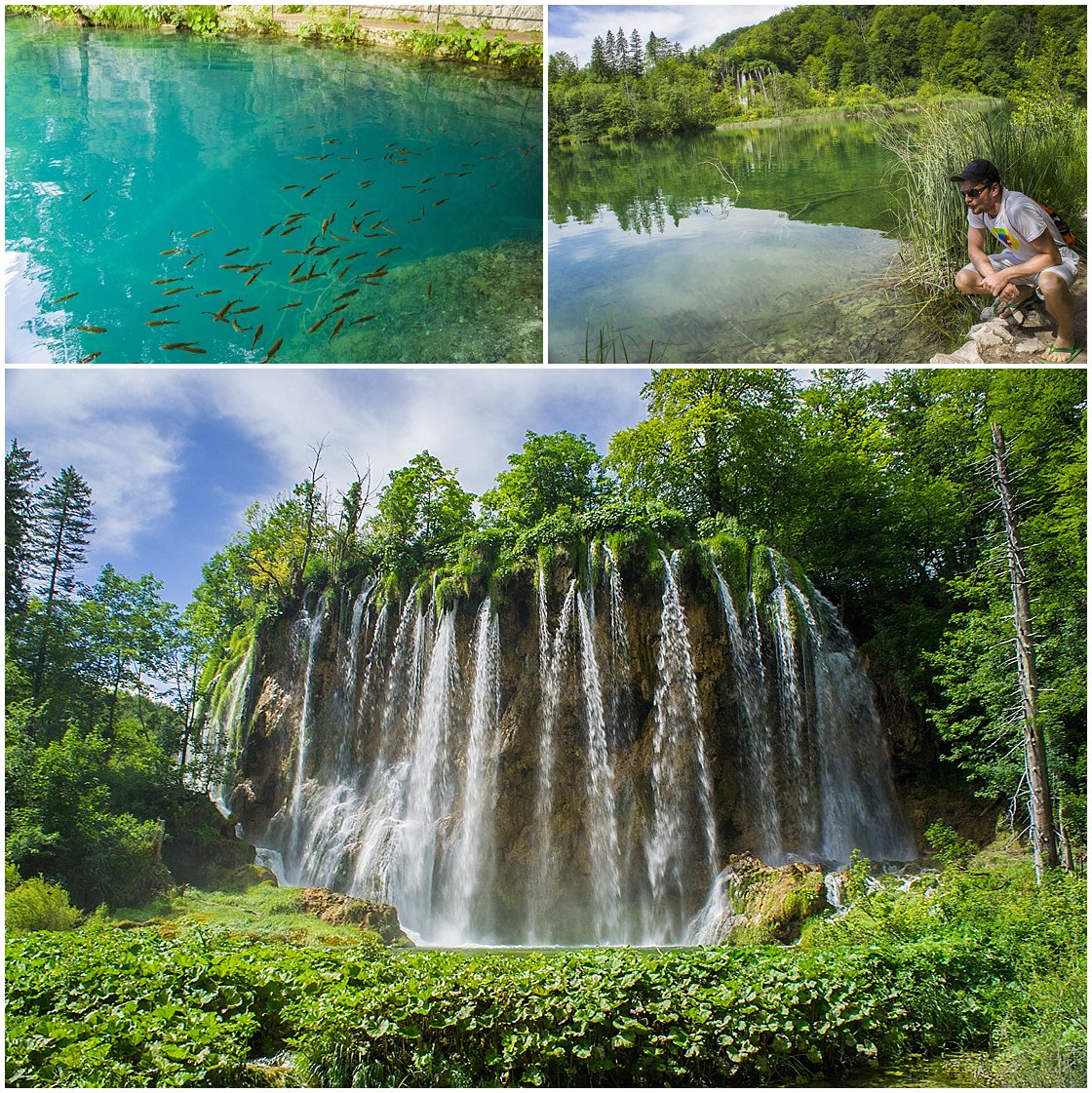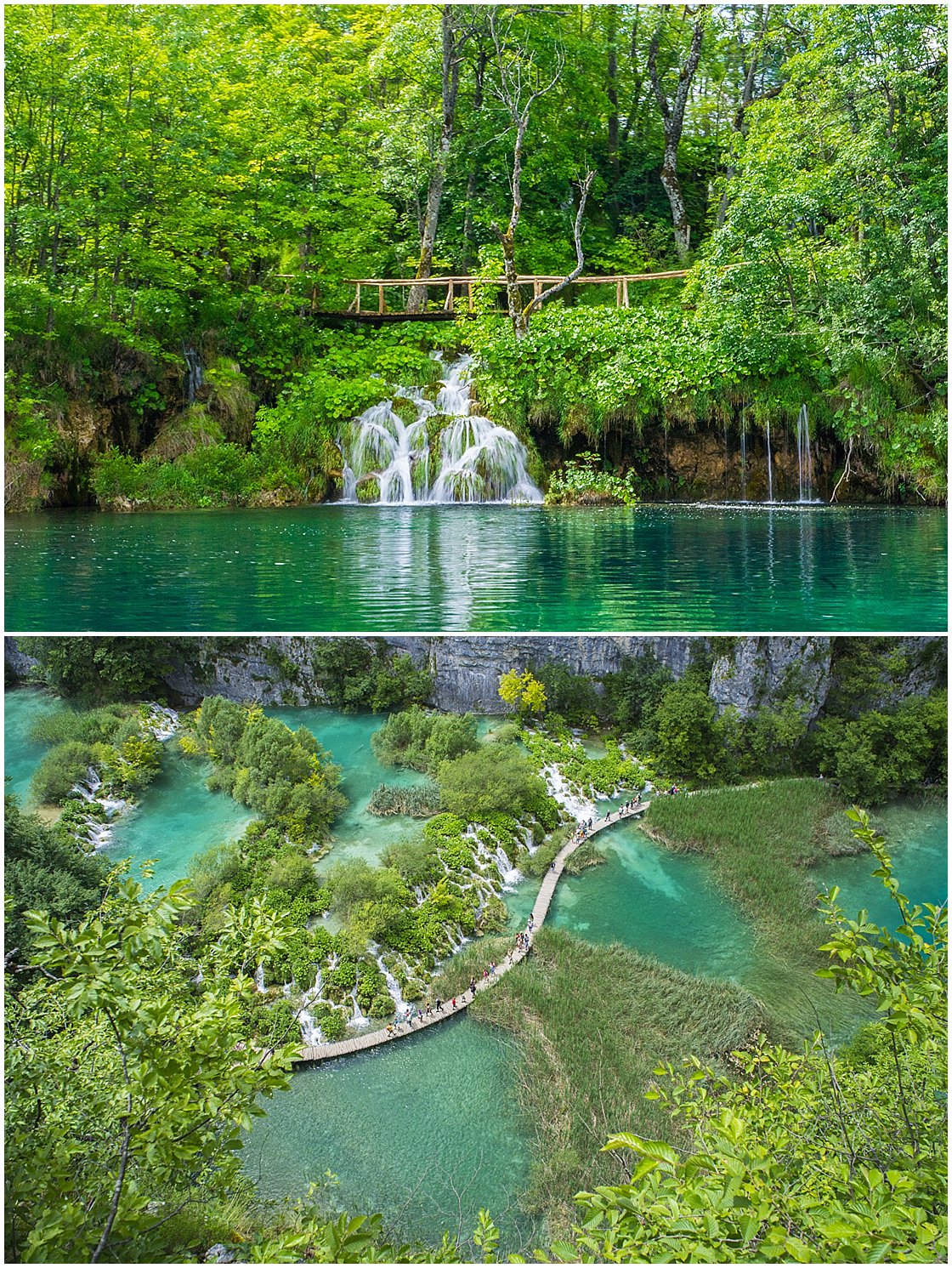 After the full day at Plitvice we drove on to Opatija. This town was unlike any of the others we'd visited in Croatia. In the late 19th century it became an extremely popular destination for Austro-Hungarian nobility and many hotels and villas were constructed in this style. The architecture here was a huge contrast to what we had seen in other areas and we both commented that we somehow felt like we were in Cuba. Why Cuba? We have no idea, we've never been to Cuba. I was curious how we both could feel that way and with some quick googling discovered that both cities are built in the Neoclassical and Art Nouveau styles. I guess subconsciously we both recognize architecture styles a bit.
After exploring on foot we had dinner at Ruzmarin. Another mishap occurred here when I promptly dumped my entire cocktail into my lap. The chairs were some sort of non-absorbent material, so the drink pooled in my seat making my entire dress look like I peed myself. Awesome. Luckily, I found one of those super high-powered hand dryers in the bathroom and stuffed my dress in there and it was dry in seconds! However, I almost got caught with my pants down again when some lady came in the bathroom while I attempted to blow-dry my undies. I'm starting to feel that exposing yourself is just a normal part of road-tripping by motorcycle. Moving on…the highlight of this restaurant was the molten chocolate cake. If you ever find yourself in Opatija go to Ruzmarin and get this cake. It was the best ever! Unfortunately we ate it before we could take a photo.

After dinner we hopped back on the bike and drove through some very windy, very dark, and very scary dirt roads until we finally came to Sveta Marina where we'd found a campsite for the night. Some people probably feel that camping at a campground isn't real camping. However, I have to say that after a full day of riding on a motorcycle I welcomed the idea of a hot shower and real toilets. This was by far the most luxurious campsite we'd stayed at to date. We managed to get a seaside site but since it was dark when we arrived we didn't get a view until morning. Waking up in a tent and looking out onto the Adriatic Sea was probably one of the coolest camping experiences I've had.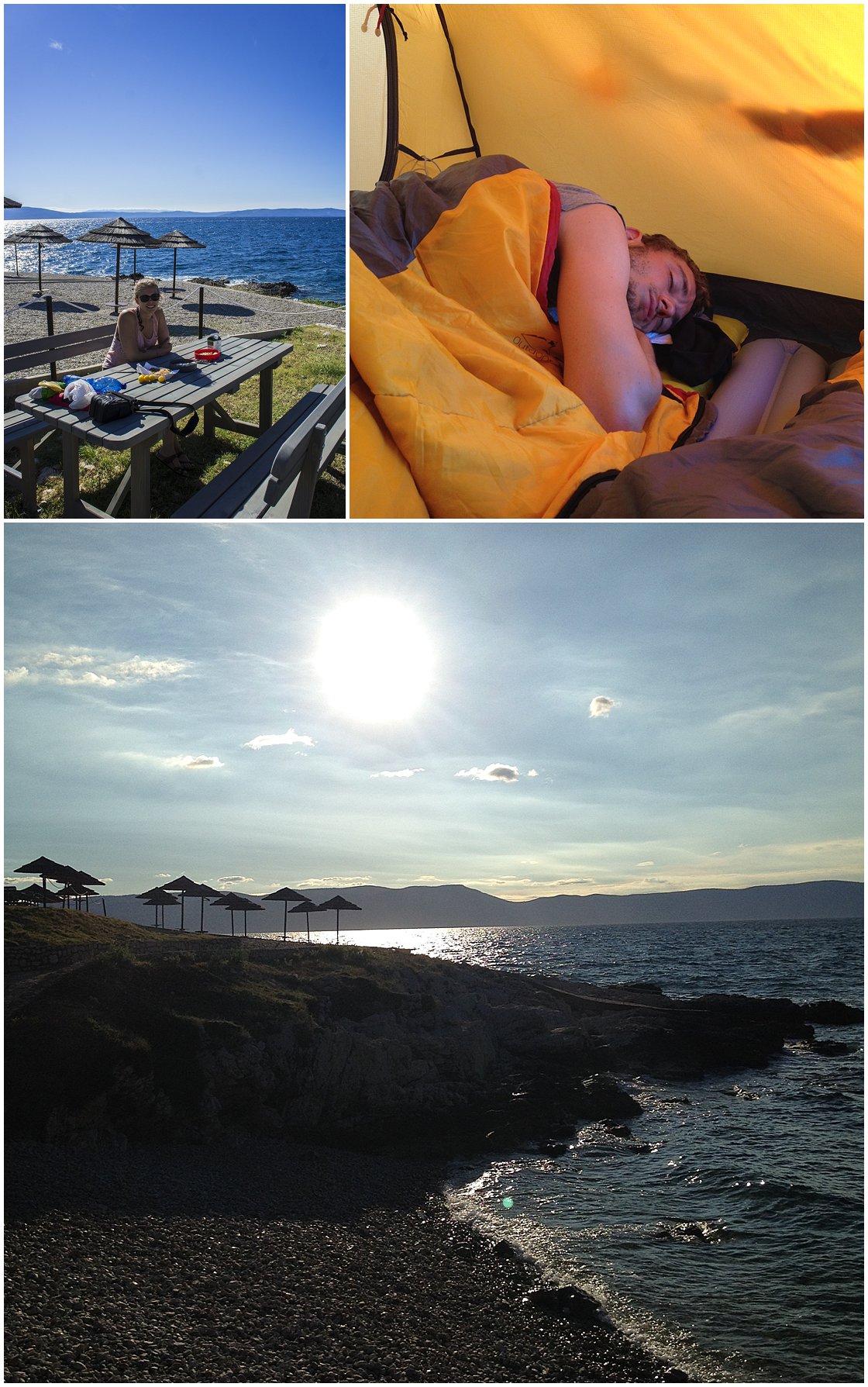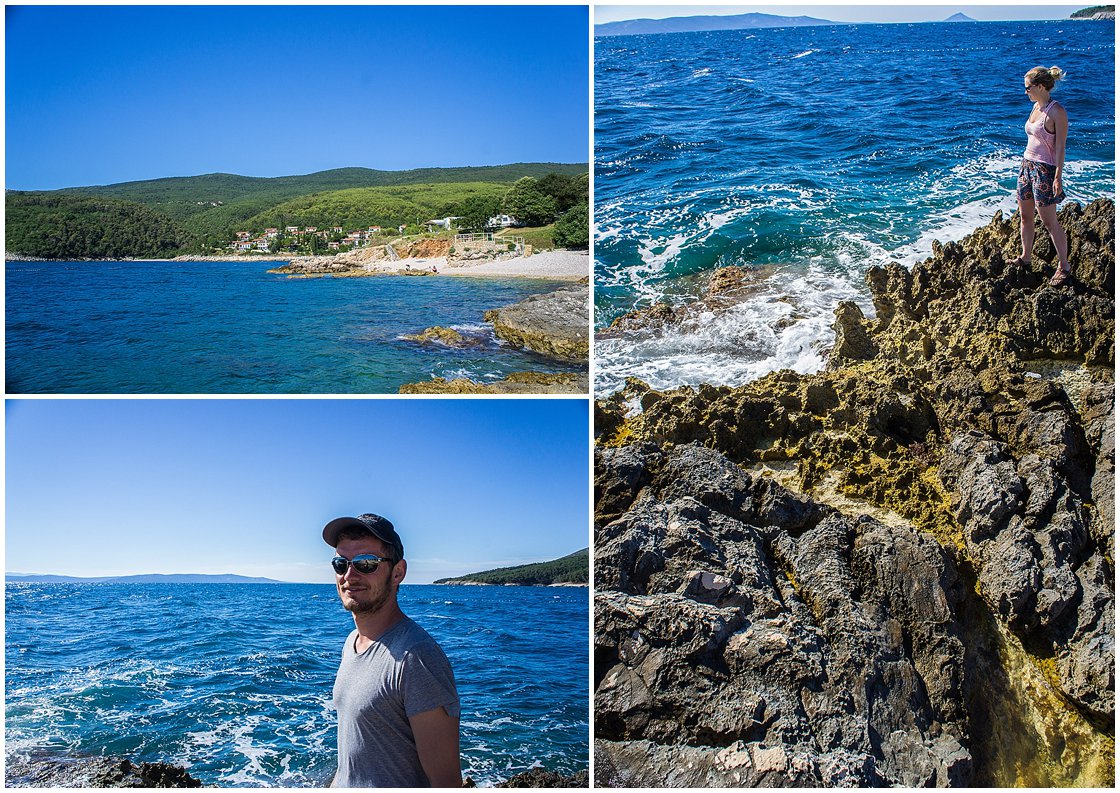 We enjoyed the nice shower facilities they had and then had a nice breakfast with a view. Then we sunned on the beach while watching the scuba divers and eventually took a dip ourselves. I wished we could've stayed here longer and relaxed but we were on a schedule at this point and so we packed up headed out. The drive back up the peninsula was much less scary in daylight. This was our last day in Croatia and next we were headed to Slovenia.
Having been to Slovenia a few times now we knew what we wanted to see…the mountains! This was our last night so we just enjoyed the ride and another amazing campsite on the Soča river. Slovenia never disappoints and the turquoise color of the water is breathtaking every time I see it. It was a great way to end an amazing trip!